It can be hard to choose between the vast options of compact SUVs nowadays, but the
2020 Kia Sorento
definitely stands out with its smart design that optimizes space in an innovative and practical way. It has standard three-row seating for up to seven, even though other vehicles the same size only offer two-rows, yet it still manages feels comfortable and spacious. The 2020 Hyundai Santa Fe is another favorite of families in the New Bern area due to its practical cabin and great safety ratings. So, how do these two SUVs compare? 
Design & Comfort
The 2020 Kia Sorento is designed to fit more passengers than the normal compact SUV while still providing easy handling and maneuverability. It's a great alternative to a minivan or large SUV because of the passenger capacity, compact size, and adventurous style. The 2020 Hyundai Santa Fe has a slightly sportier style than the Sorento but only offers seating for five.
The Santa Fe is only two inches shorter than the Sorento yet significantly less versatile. For example, the Hyundai Santa Fe has 35.9 cubic feet of cargo space behind the second-row while the Kia has 38.0 cubic feet available when the third row is down. That means the 2020 Sorento not only can fit more passengers, but actually fits more cargo than the 2020 Hyundai Santa Fe even though they barely differ in actual dimensions. The Santa Fe also has recessed headlights that create extra drag, whereas the Sorento has flush composite headlights for the best aerodynamics to promote efficiency and excellent driving dynamics.
As for cabin experience, the Kia Sorento has better outside viewing with its more expansive windows and available panoramic sunroof. The Kia also has 2 additional charging ports than the Hyundai so that more devices can be charged on the way to the next destination. Both offer heated front & rear seats, leather upholstery, and a variety of interior upgrades to make your vehicle as comfortable as possible.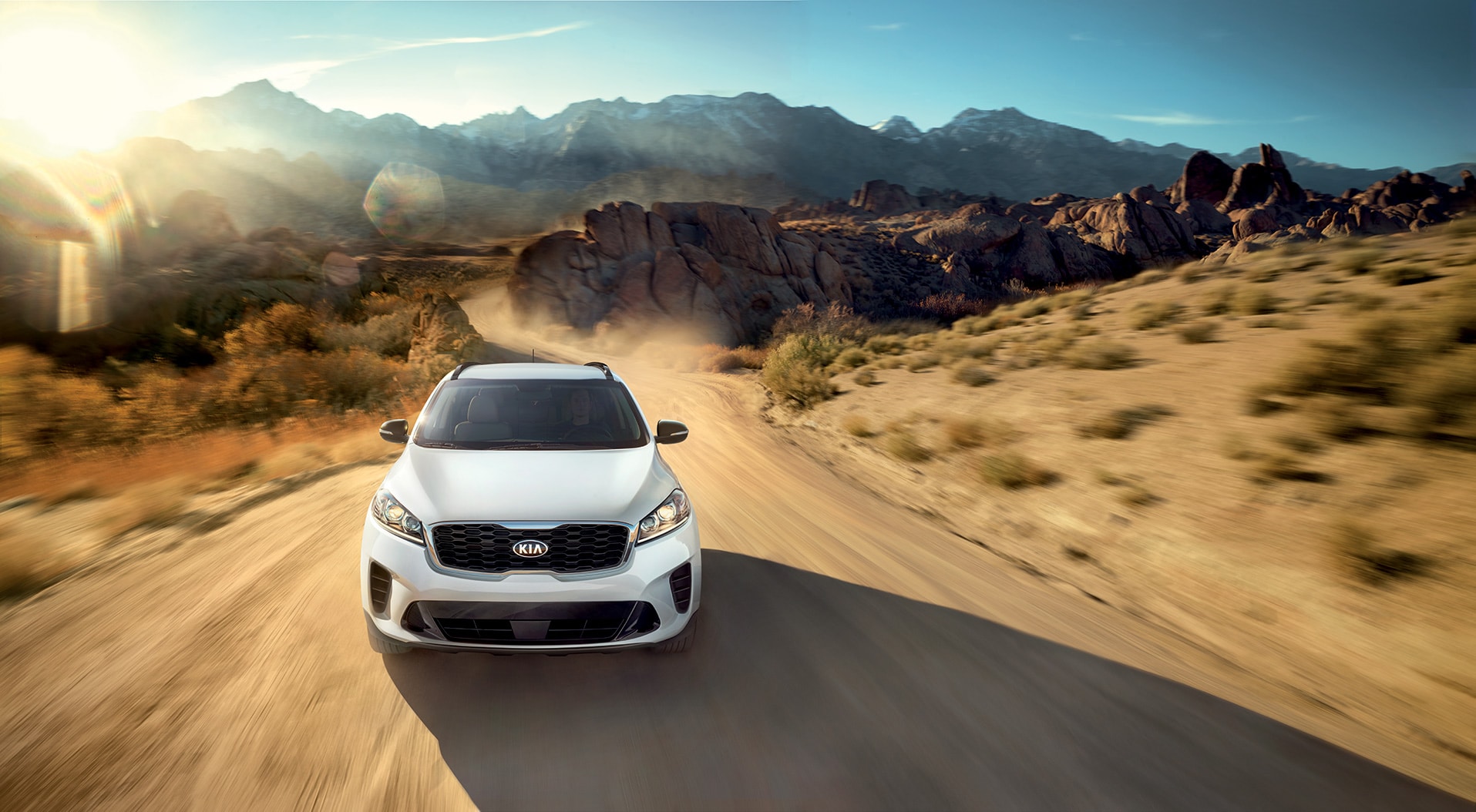 Performance & Efficiency
Both the 2020 Kia Sorento and 2020 Hyundai Santa Fe have two engine options. They offer the same 185-hp 2.4L base engine that gets 25 MPG combined, which is great for running errands and light every day driving. 
The real difference is found in their higher-level engine options that are made for drivers who want more power and excitement on their daily commute or weekend adventures. The Kia Sorento's best available engine is a 290-hp V6 engine that gets 21 MPG combined, while the Hyundai Santa Fe's best engine is a slower 235-hp four-cylinder engine that gets 23 MPG combined. The Sorento's V6 is much easier to manage on highways because of its quick acceleration and wheel-power that allows it to overtake other vehicles with greater ease.
Unlike the Santa Fe, the 2020 Sorento has variable-assist power steering that makes for tighter control at high speeds and hard corners, plus it makes it exceptionally easy to park. They both have fine-tuned suspension systems and quiet cabins for smooth driving around New Bern and beyond.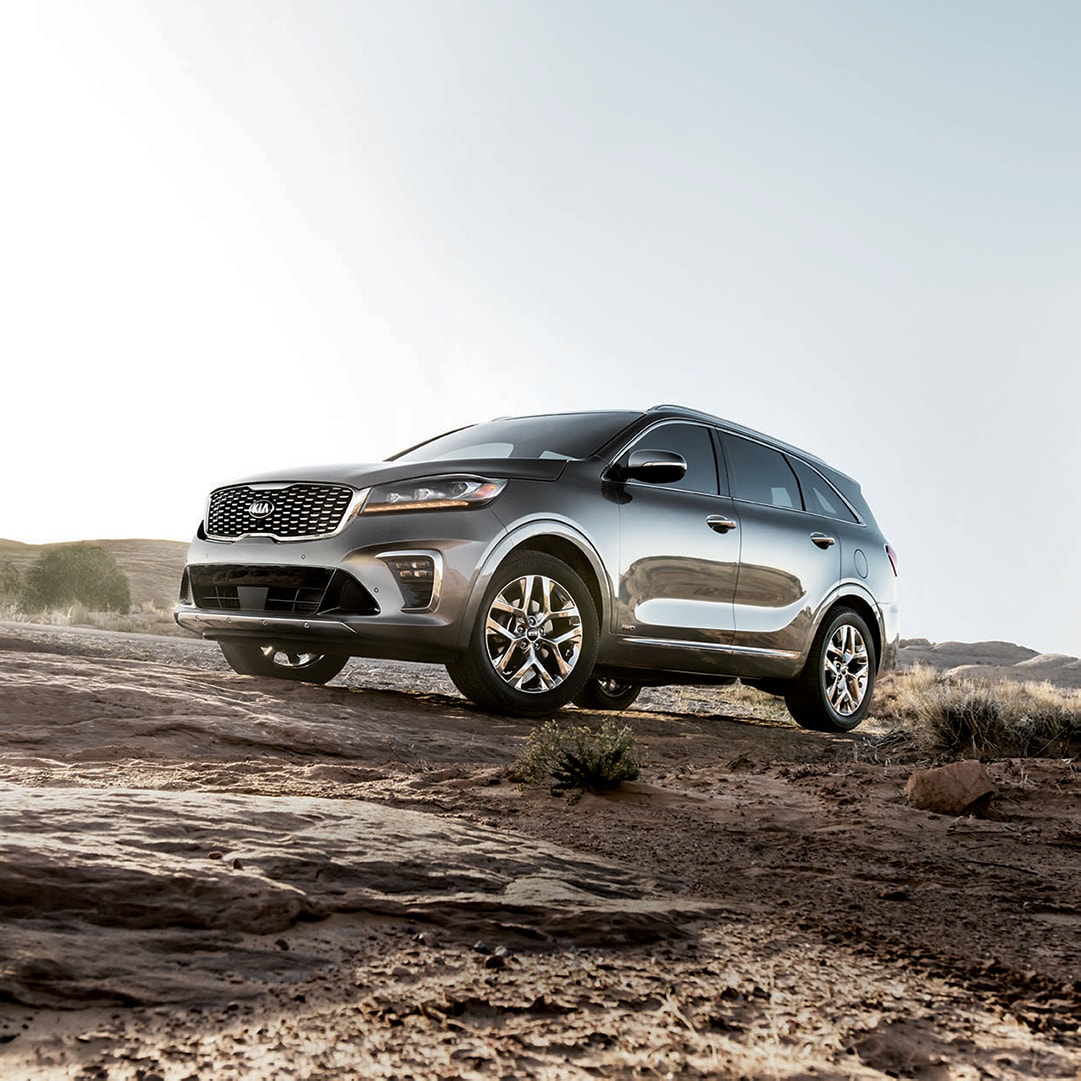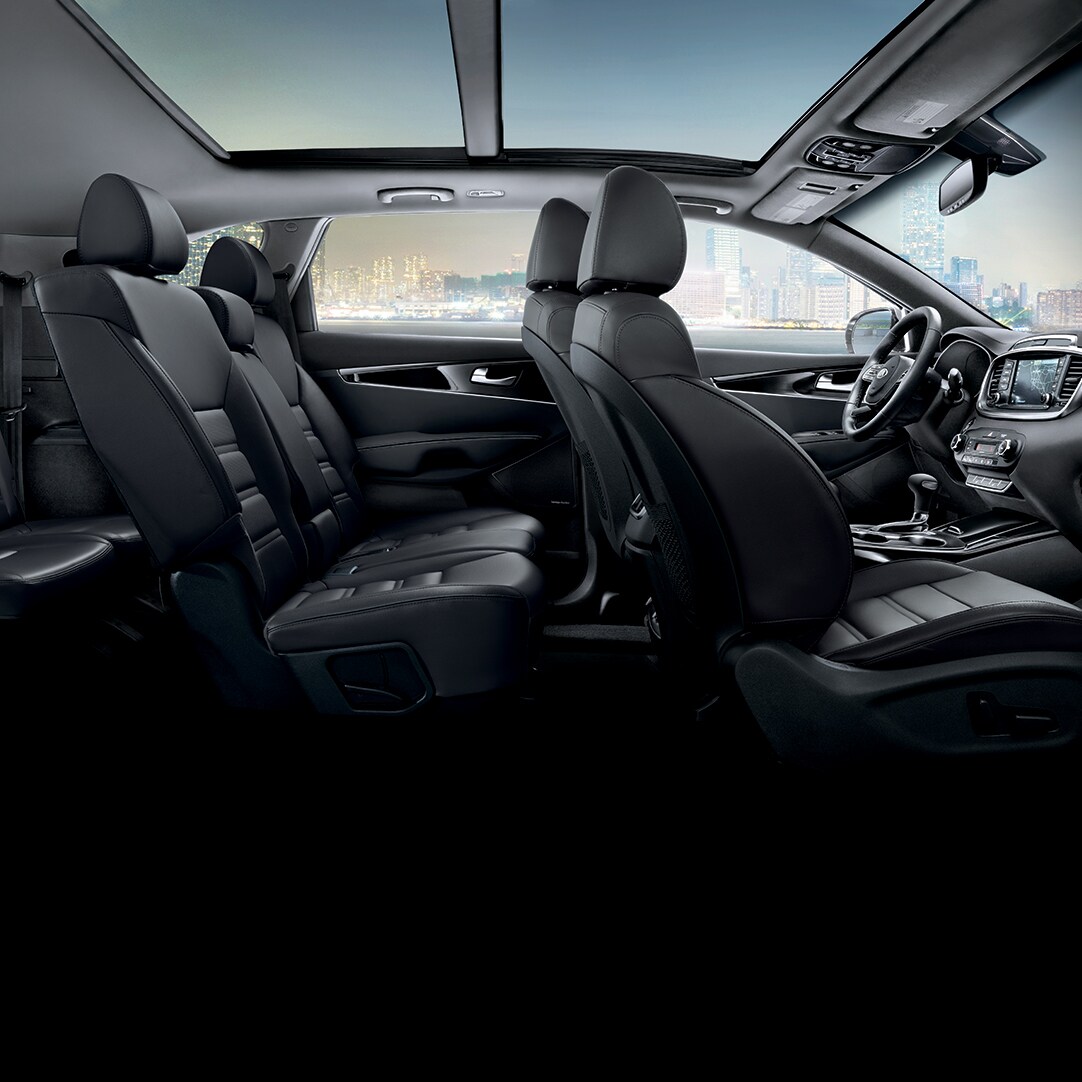 Safety
When it comes to deciding on a family vehicle, safety is the number one priority. Both the 2020 Kia Sorento and the 2020 Hyundai Santa Fe are equipped with the latest safety features and driver-assist technology to keep the New Bern roads safe. They both come standard with advanced airbag systems, side-impact door beams, and front & rear crumple zones. However, only the Kia Sorento received 5-stars from the National Highway Traffic Safety Administration in front crash testing. You can also expect your Kia to come standard with Kia Drive Wise, which includes technologies such as Blind-Spot Collision-Avoidance Assist, Smart Cruise Control, Lane Keeping Assist, Reverse Parking Collision-Avoidance Assist, and more!
After taking a closer look, it turns out the 2020 Kia Sorento wins as best compact SUV thanks to its larger seating capacity, versatility, and better performance. While the 2020 Hyundai Santa Fe is still a great vehicle with decent engine options and great safety features, we at Kia of New Bern believe that it will never match the quality and functionality of a Kia. If you'd like to get behind the wheel of a new 2020 Kia Sorento, contact our staff to schedule a test drive!
If you have any lingering questions or are ready to see a new 2020 Kia Sorento in-person, please visit our New Bern Kia dealership near Wilmington NC or contact us!