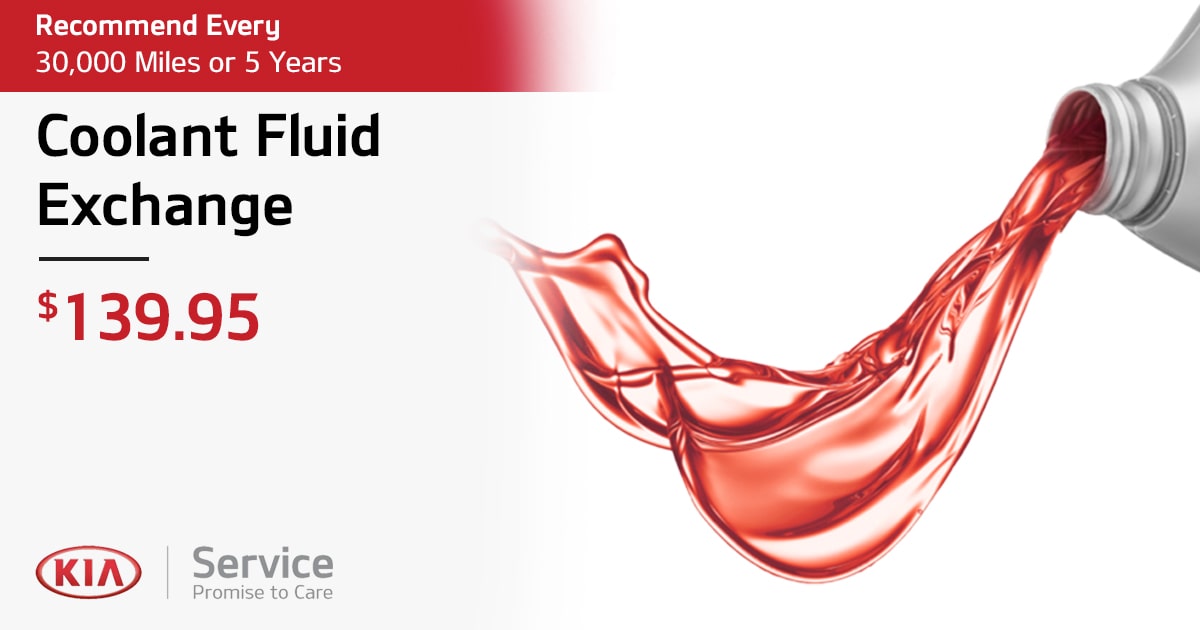 Coolant Fluid Exchange Service with Kia of New Bern
Your engine works incredibly hard to bring your car to life every time you turn the key. Many vehicles use coolant fluid to help cool down parts of your vehicle that would become overheated from overworking. It is because of this that coolant fluid exchanges need to happen regularly. This will ensure that the coolant inside your radiator is of the right viscosity and potency to keep your engine cool whenever you need it the most. Kia of New Bern in New Bern, NC, has some information for you pertaining to coolant fluid exchanges and the importance of getting them regularly.
Why Do I Need a Coolant Fluid Exchange?
As mentioned before, over time the coolant inside of your systems breaks down and loses its power to keep things cool. Unfortunately, this can present major problems down the line if you aren't careful. Coolant fluid that cannot cool down your systems cannot prevent them from overheating. A system that overheats can lead to costly repairs in the future. The dust and other particles that collect in your coolant fluid can end up clogging various components of your radiator that will also lead to costly repairs you won't want to pay. Thankfully, coolant fluid exchanges are simple and easy procedures that do not take long to perform. This will ensure that your radiator has enough cooling power to keep everything working properly inside of your vehicle.
How Often Should I Get a Coolant Fluid Exchange?
Changing coolant fluid inside your vehicle is a simple process that one of our technicians here at our facility can do quickly. However, it is recommended that you bring your vehicle to our facility for a coolant fluid exchange every 24 to 36 months after receiving your last one. Your friendly automotive technician here at Kia of New Bern will be able to provide you with insight on when you should visit us again for a coolant fluid exchange in the future.
Working With a Dealership That Cares About You at Kia of New Bern
You want to make sure that your engine coolant is fresh whenever the temperature begins to rise. Kia of New Bern in New Bern, NC checks all coolant levels whenever you arrive at our facility and will advise you on what your vehicle needs to run optimally. We will inspect your cooling system and let you know if it needs any servicing as well! Come visit us at your convenience so that we make sure that your vehicle is running to the best of its ability anytime you hit the road.
  Schedule Service