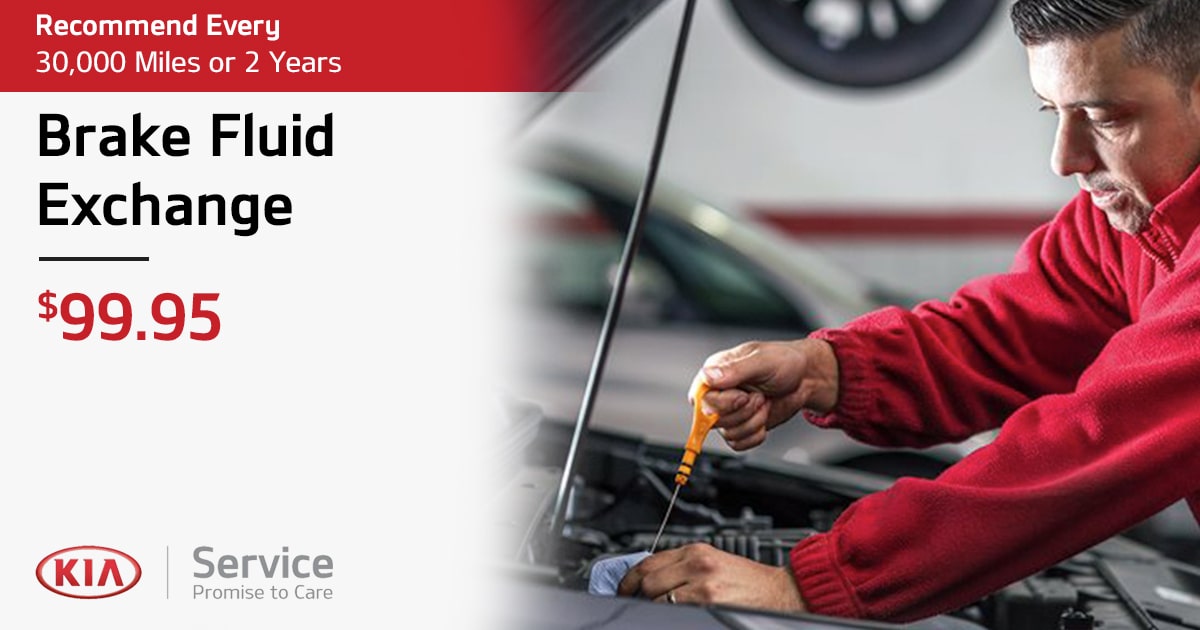 The Importance of Brake Fluid
Brake fluid is one of the most important parts of our braking system. Brake fluid helps the braking process by transferring force into pressure. Without brake fluid, you will not be able to come to a safe stop in your vehicle. However, it should be noted that you will need a brake fluid exchange at some point or another to ensure that your brakes are working optimally. Kia of New Bern in New Bern, NC, is here to provide you with the resources that you need in order to understand everything about brake fluid exchanges and why you need to have them done regularly. Let's take a closer look at brake fluid exchanges.
What is a Brake Fluid Exchange?
As mentioned before, Kia brake fluid is meant to aid in the braking process. However, brake fluid over time will begin to lose its potency. This is potentially dangerous for you as you will not be able to apply as much force to the brakes as you once did. A brake fluid exchange is a simple procedure that swaps out old brake fluid for a fresh batch that is meant to ensure that your braking is stronger than its ever been.
Why Do I Need to Have This Service Done?
Making sure that your brake fluid reservoir is full and healthy will ensure that you have the right stopping power on the road. Not being able to properly brake whenever you need to on the road is dangerous and can put you and others at risk. Fortunately, you only need to change your brake fluid once every four to five years. Bring your vehicle to our dealership, and one of our automotive experts will be able to consult you on when you need to get a brake fluid exchange and provide you with information on when to get the next one depending on your model of Kia.
Kia of New Bern for Brake Fluid Exchange Service
Have you noticed that your brakes have not been working as effectively as they have before? Don't wait any longer to get your brake fluid reservoir checked. Bring your vehicle to us today so that we can inspect your brake fluid levels and determine whether or not you need a brake fluid exchange. Our team is always ready to assist customers who need any kind of automotive assistance and our work really shows it! Come visit us today and we will be more than happy to help you get back on the road with an increased ability to decelerate when you need it the most!
  Schedule Service